MT6625L Datasheet: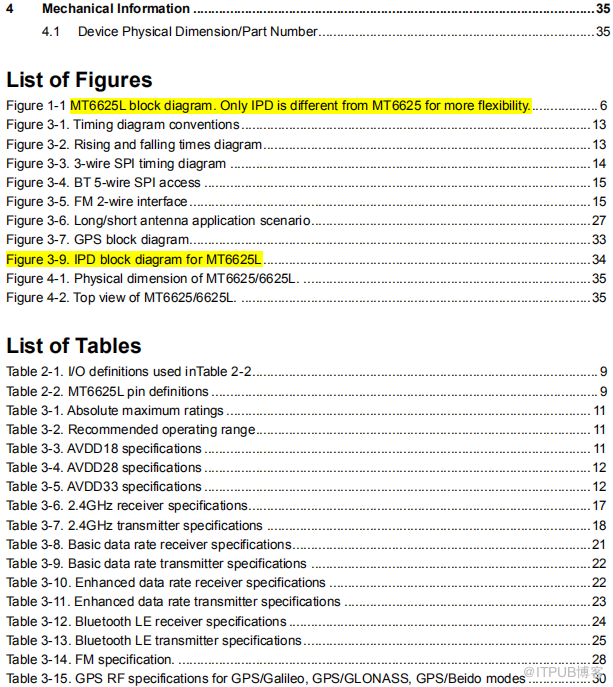 原文资料内容:
http://bbs.16rd.com/thread-24953-1-1.html
Digital Logic Characteristics:
MT6625L timing characteristics and interface protocols are shown here, including some general comments.
Timing Diagram Convention

Figure 3-1 shows the conventions used with timing diagram throughout this document。

Rising/Falling Time Definit




Figure 3-2 shows the rising and falling timing diagram. The actual signal timing curve is related to the
external load conditions. The operating conditions of digital logics can be seen in Table 3-6。

4.Protocals
There are 3 main interfaces for MT6625L.
---3-wire SPI: Generally used for all systems (BT/Wi-Fi/FM/GPS)
---6-wire bus: High-speed interface, especially for BT and Wi-Fi
---FM 2-wire: Utilized as a simplified interface modified from I2S. This interface also defines MT6625L strap-pin modes. Do not add pull-up/pull-down to this interface. Failing to follow this recommendation will lead to unexpected MT6625L operation。
·································································································资料来自一牛网论坛
来自 " ITPUB博客 " ,链接:http://blog.itpub.net/31529038/viewspace-2215033/,如需转载,请注明出处,否则将追究法律责任。